About
Located in the heart of downtown Terrace.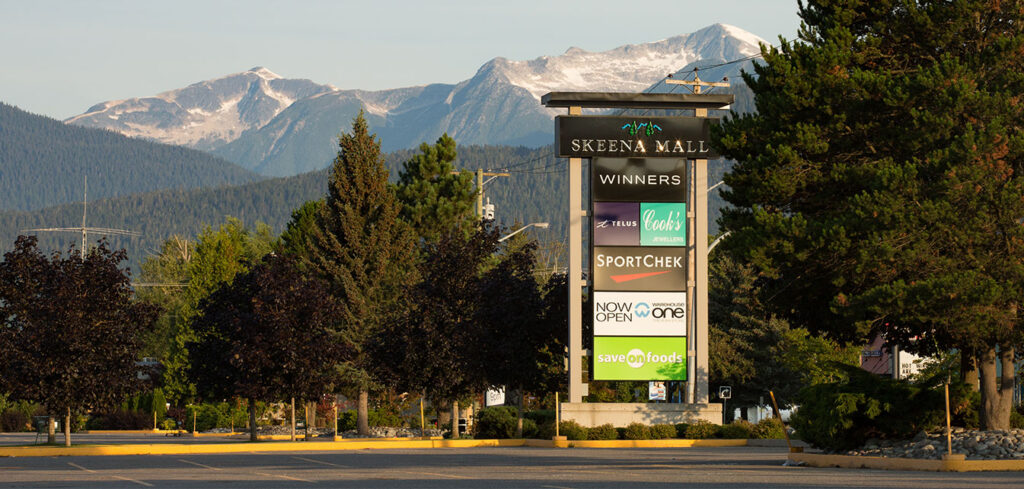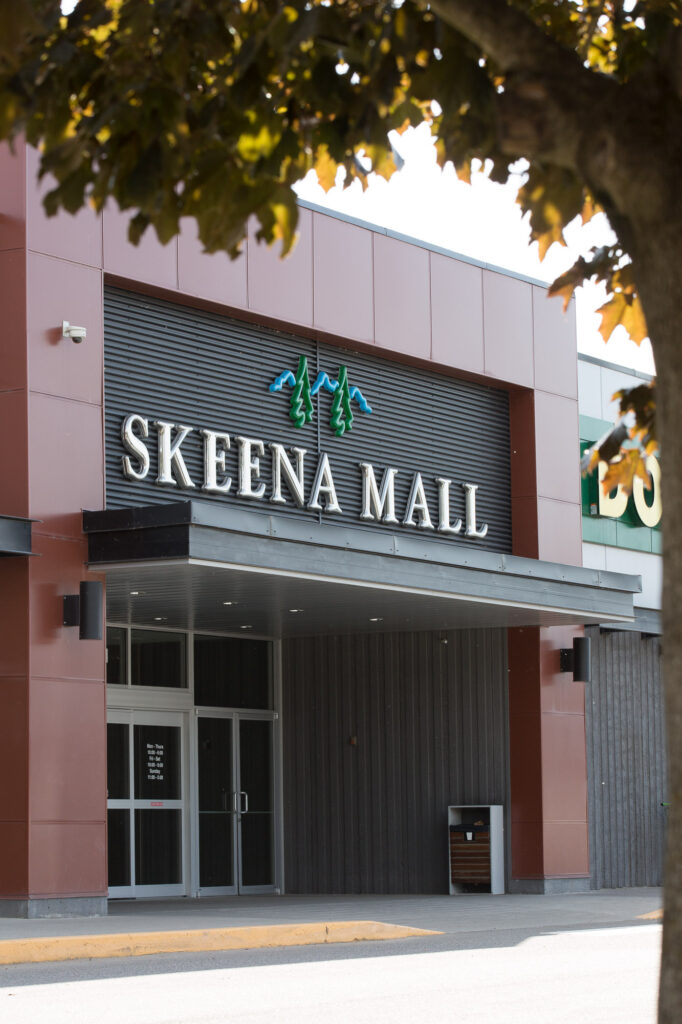 The Skeena Mall
The Skeena Mall is located in the heart of downtown Terrace, a small northwest community nestled in the Skeena Valley and within traditional Tsimshian Territory. The city of Terrace is flanked by a number of First Nations communities including Nisga'a, Gitxsan, Kitsumkalum and Tsimshian, and Haisla Peoples. Historically a logging community, Terrace is home to approximately 12,000 people and is the regional retail and service hub, serving a consumer base of 75,000. The Skeena Mall draws shoppers from nearby Kitimat, Smithers, Prince Rupert, as well as regional villages and remote communities.
Skeena Mall was built in 1978 and changed hands a number of times before its ultimate purchase by Bosa Properties. Three decades of economic booms and busts had taken its toll on the building. The extensive renovation that began in 2011 was greatly anticipated and has been welcomed warmly by the community.
Robert Bosa, who founded Bosa Properties over 50 years ago, has been visiting Northern British Columbia communities for many years. His love of rural British Columbia prompted a series of real estate purchases in shopping centre assets. Ownership of these properties is a source of great pride for Robert and his family. Robert can be seen walking the properties many times throughout the year, carefully visualizing the revitalization of an aging asset or admiring the extensive renovations he has undertaken already. His dedication and passion for the community and real estate breathes life back into these assets and makes each centre a destination to shop and play for the neighboring communities.
Hours of Operation
| | |
| --- | --- |
| Monday – Saturday | 9:30am – 6:00pm |
| Friday | 9:30am – 8:00pm |
| Sunday (and Statutory Holidays) | 11:00am – 5:00pm |
Property Manager
Trina Meeks
Tel: 250-635-2546