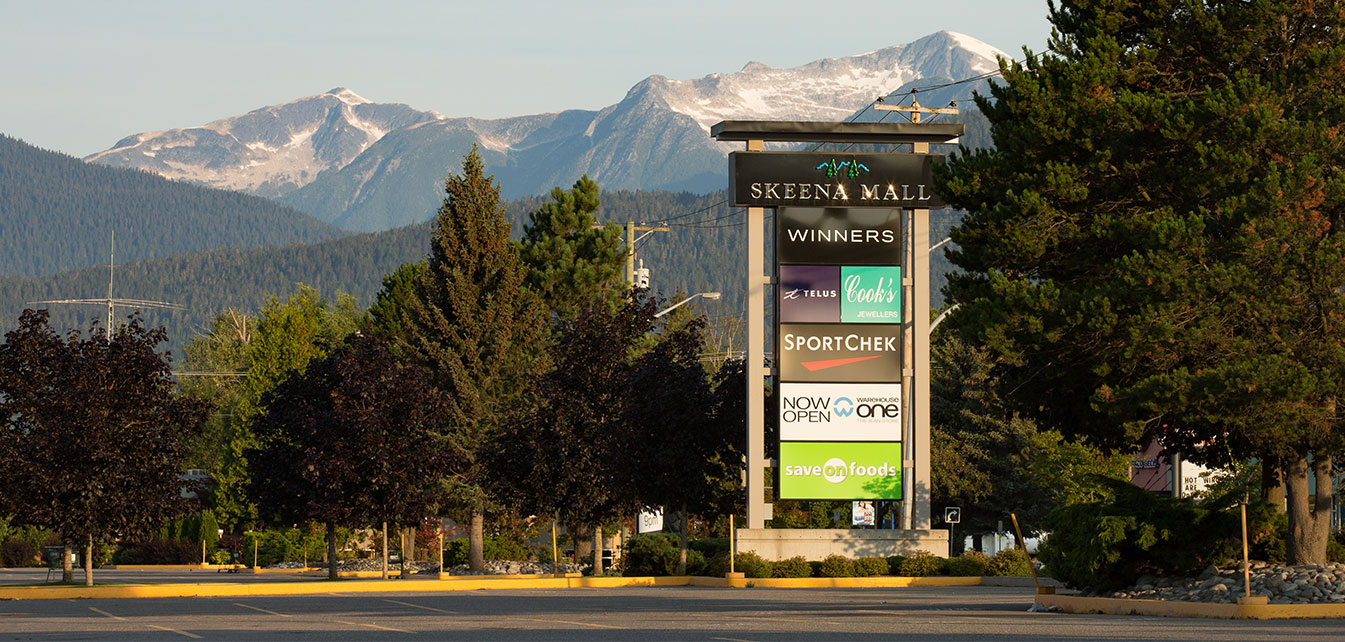 Skeena Mall
The Skeena Mall is located in the heart of downtown Terrace, a small northwest community nestled in the Skeena Valley and within traditional Tsimshian Territory. The city of Terrace is flanked by a number of First Nations communities including Nisga'a, Gitxsan, Kitsumkalum and Tsimshian, and Haisla Peoples. Historically a logging community, Terrace is home to approximately 12,000 people and is the regional retail and service hub, serving a consumer base of 75,000. The Skeena Mall draws shoppers from nearby Kitimat, Smithers, Prince Rupert, as well as regional villages and remote communities.
Skeena Mall is owned and managed by Bosa Properties.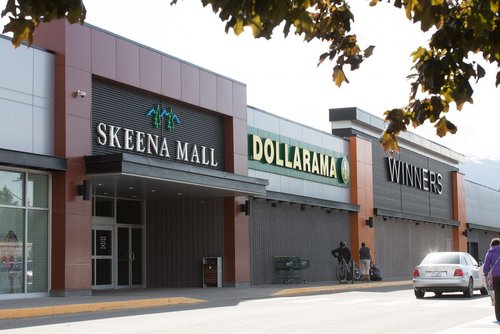 Store Directory
The Skeena Mall is home to a wide variety of shops that suit many needs. Please see our directory for a full list.
Events
There's always something going on at Skeena Mall. Check out our socials for info on events and promotions!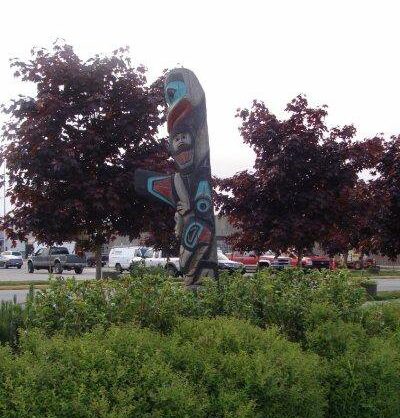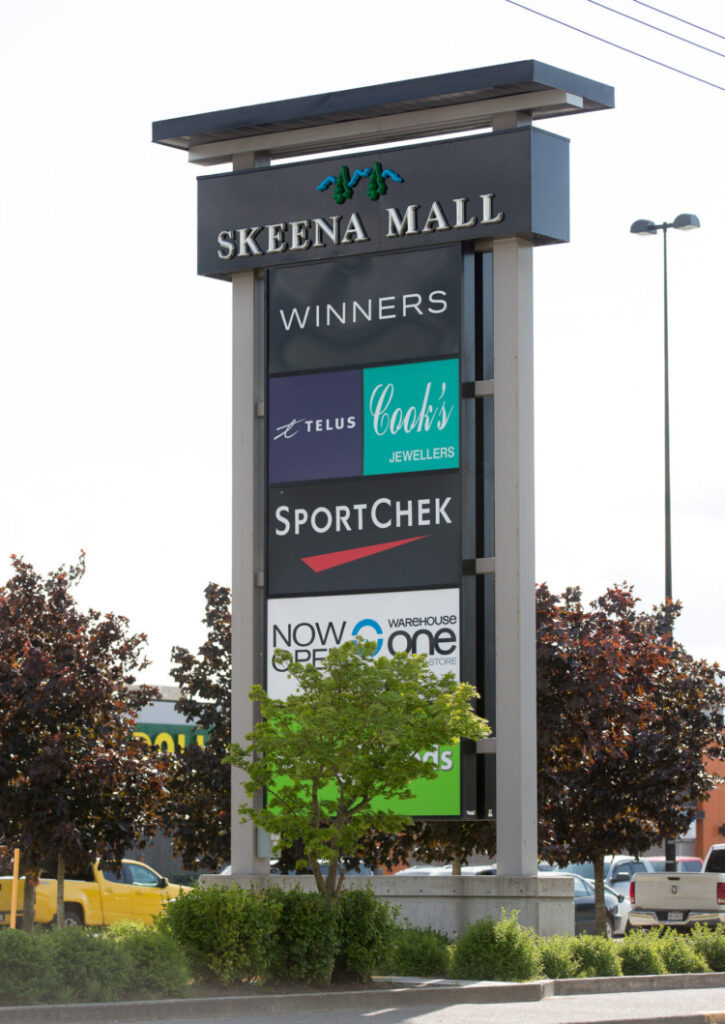 Jobs
Is a new career waiting for you? See who's hiring in Skeena Mall!